Being human can be hard. But it is beautiful too. In the beautiful mess that surrounds you I will help you discover who you were made to be. I have a heart for working with people who seek to build their relationship with God, or at least are curious about how God fits into the picture. Emotions are complex. I will help you get to the core of what is going on, understanding how you are wired, what drives you and makes you tick in order to help you gain insight as to what your next steps should be. I will help you recognize patterns and see how your thoughts and learned behaviors have impacted what you believe about yourself and how you can move forward toward your goals. My desire and passion is to be intentional about treating the whole person. This includes your emotional, mental and spiritual needs. It is a privilege that I do not take lightly. It is so important to acknowledge the impact that each of these components plays in your life and understanding that faith is a significant part of mental health.
Some people are curious about my background and training. I graduated with a bachelor's degree from CW Post – Long Island University. I simultaneously completed my master's degree in social work from Stony Brook University and began my training as Licensed Professional Christian Counselor at Liberty University. I am a Licensed Clinical Social Worker (NY license number R079738) with the "R" psychotherapy privilege which indicates advanced training and experience specifically in providing psychotherapy. I then became a Board Certified Professional Christian Counselor in 2009. I also have advanced post-graduate training from Florida Institute of Technology and became a Board Certified Behavior Analyst in 2010.
I am an active member of the American Association of Christian Counselors, the National Association of Social Workers, The New York State School Social Workers Association and the National Association of Christian Social Workers.
Most recently, I became certified in Telemental Health. I offer personalized counseling and psychotherapy for busy people who like the convenience of doing sessions virtually in their own home. In addition to face to face sessions in my office in Massapequa, I am also able to conduct sessions online exclusively via secure video conference. These sessions can be scheduled at the same time each week or rescheduled each week into available openings as our calendars allow.
—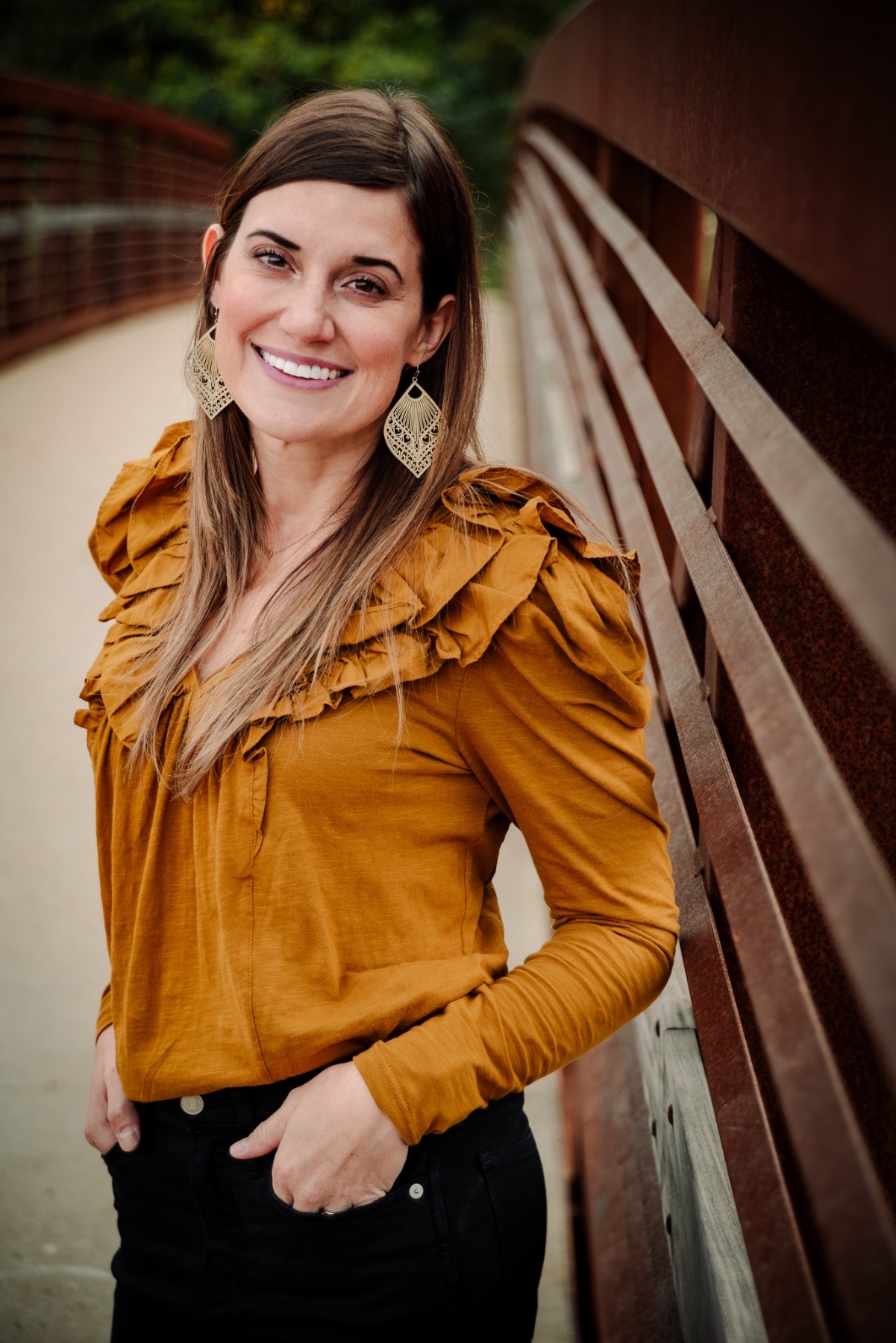 Francesca Jannello
Life circumstances can be unpredictable and I believe we are not meant to walk through difficult times alone. My goal is to come alongside people as a support in moments of grief, trauma, or transitions.
As a Christian counselor, my approach is both biblical and clinical. Through counseling we work through how our mind, soul and body respond to sin and its effects, with God's Word as the foundation always. My goal is to meet people where they are and partner with them in their sanctification journey to support them in fulfilling their calling and growing in Christ.
I also offer traditional psychotherapy using a collaborative, creative, trauma- informed approach. My work engages the mind and body in order to address both challenging thoughts and the experiences we carry around in our bodies. This translates into incorporating attachment theory, polyvagal theory, cognitive behavioral therapy, TBRI and the creative arts therapies.
I have a diverse array of clinical experience in settings that include private practice, inpatient, partial hospitalization, and community settings. I specialize in working with pregnancy and postpartum issues, anxiety, depression and relational trauma.
I hold a Masters degree in Clinical Mental Health Counseling. I have training through the Christian Counseling Education Foundation as well. I am also a Drama Therapist, trained through the North American Drama Therapy Association. I am a National Certified Counselor through the National Board for Certified Counselors.
Natasha George
I believe we humans are fearfully and wonderfully made and each person's complexity points us back to our Creator. Having worked in both clinical settings and in the church, I appreciate how my experiences in both settings have allowed me to better embrace and support people with compassion, sensitivity, and an awareness of the importance of being a healthy human physically, spiritually, and emotionally. It's OK to not be OK and it is brave to ask for help.
Therapy is a place where you can process and explore in a safe and non-judgmental space. It is not only a space to reflect on aspects of your life that are unhelpful or hard, but also a space to celebrate and build on the things that are going well. As a counselor I hold therapy as a sacred and privileged place to be able to walk alongside individuals through both highs and lows. My goal is to help you get to where you want to be and honor the time we spend getting there. 
I began my career working as a youth director at a church for seven years. I enjoyed my position greatly, but was struck by the complexity of the issues facing those I served. I was driven by these experiences to pursue a Master's degree in mental health counseling and transitioned to working in various clinical settings.
I have relished the opportunity to work with diverse populations of people including: children, adolescents, adults and those struggling with substance use disorders. Moreover, I provide personalized care through an array of therapeutic techniques and interventions including play therapy, trauma focused CBT, and person-centered therapy. I am also trained in providing premarital counseling through the Prepare and Enrich program.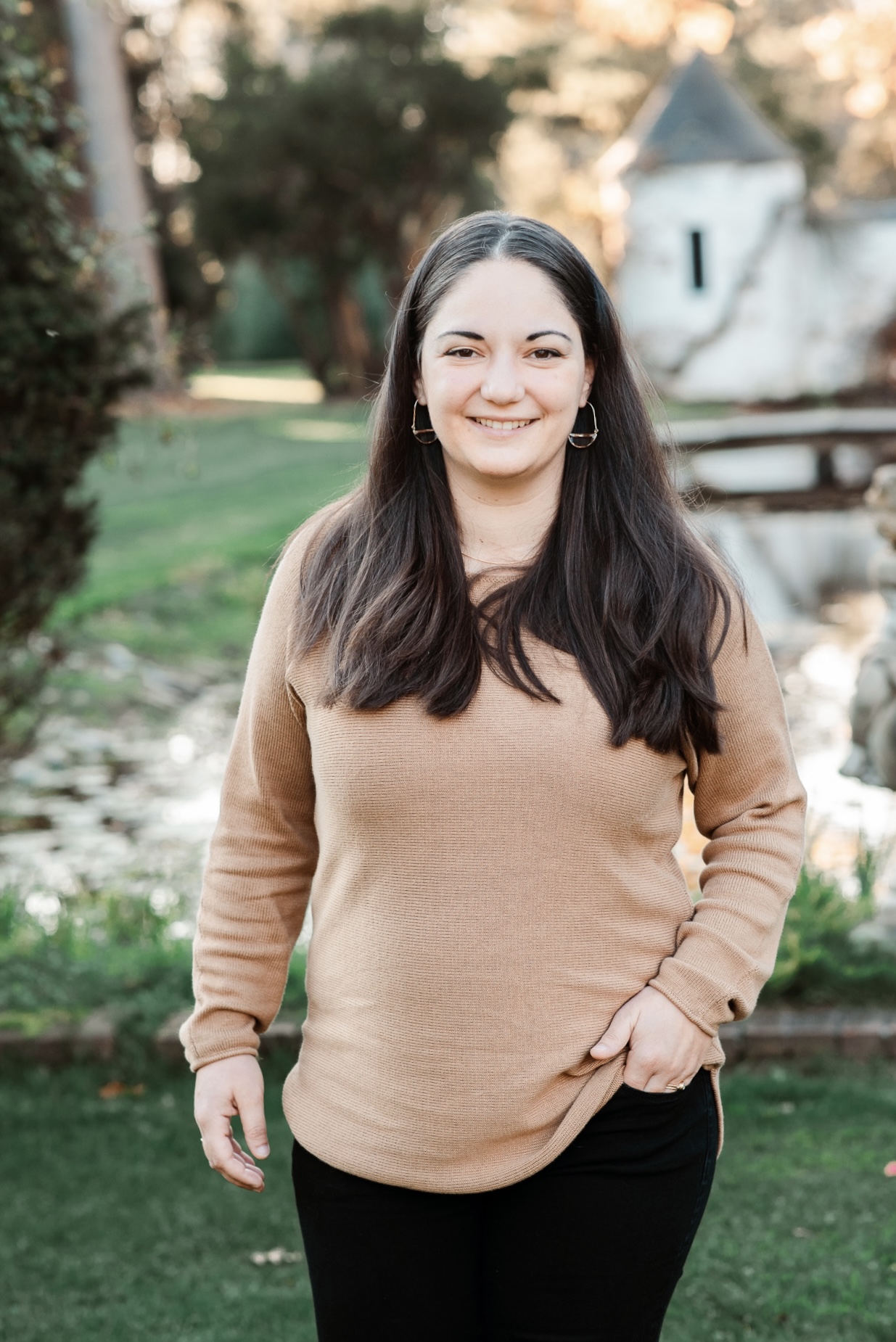 Samantha Fuhrman
It is not easy to reach out for help. It takes courage to reflect on yourself and your environment, to grieve losses, to process trauma, to cope with anxiety or depression, or to change relationships. I am privileged to be part of a dedicated team of competent professionals seeking to be a safe place for you to get the help that you need.
I graduated from Bryn Mawr College with a Master's degree in Social Work and am licensed in the state of New York. I am a generalist practitioner and use many modalities to help individuals and families, always through a trauma-responsive and strengths-based lens. Most of my clinical experience has been in trauma, attachment, grief, parenting, anxiety, depression, and adoption. I am a trained EMDR therapist (Eye Movement Desensitization and Reprocessing), an evidence-based intervention for individuals suffering from the effects of trauma. I completed the Training for Adoption Competence program through the Center for Adoption Support and Education (CASE), and am a Trust-Based Relational Intervention (TBRI) Practitioner, providing adoption-competent therapeutic care to families impacted by foster care and adoption. I am a Board Certified Professional Christian Counselor, and utilize faith-based counseling when requested. I am in the process of being trained to provide Neurofeedback, a therapeutic intervention that provides immediate feedback from a computer-based program that assesses brainwave activity.
My desire as your therapist is to build a safe and trusting relationship with you, to encourage you and empower you with education and tools, and to carry hope for you that there is always the opportunity for growth and healing.
Currently, I offer personalized counseling and psychotherapy sessions virtually through secure video conferencing.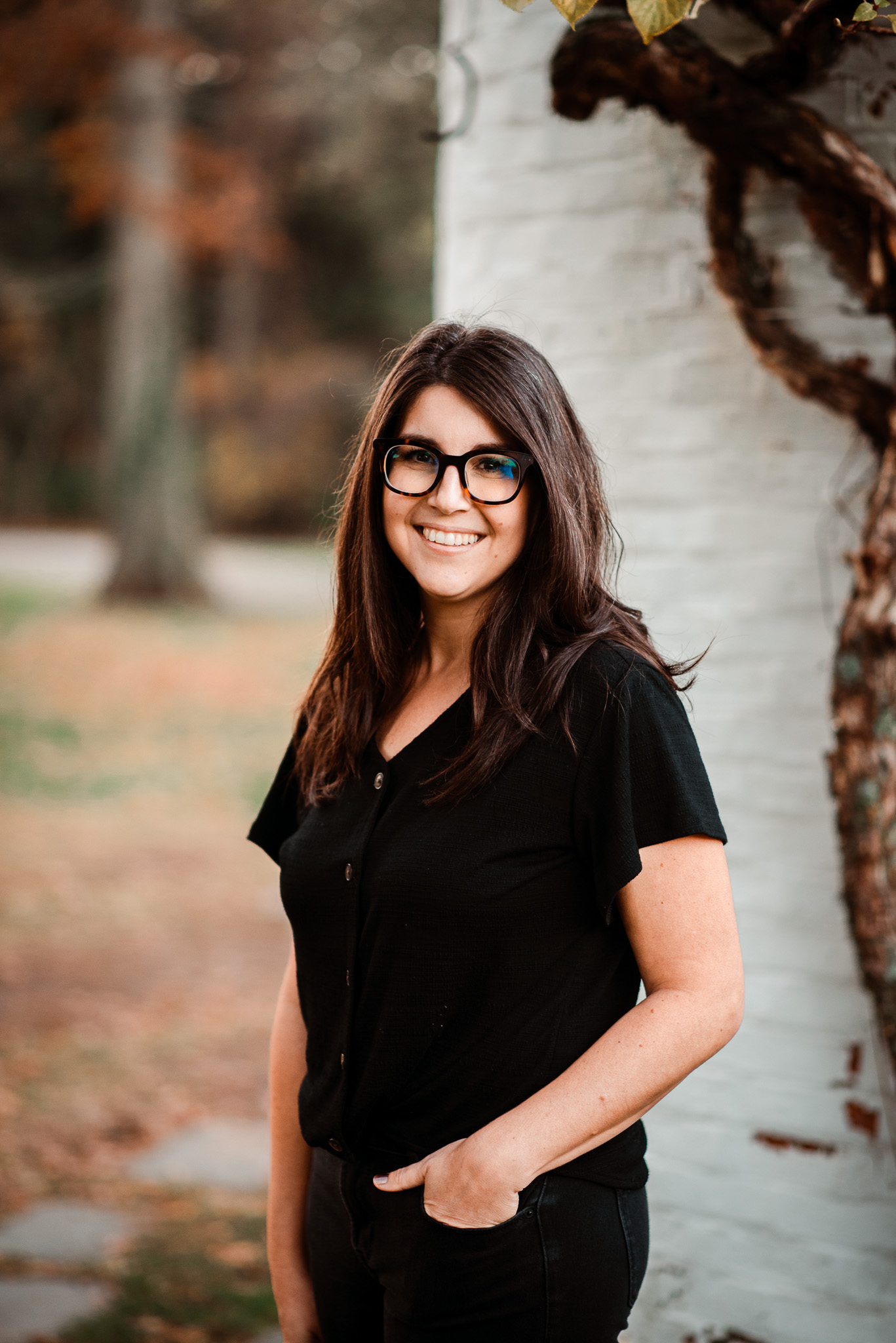 Allison Kagay
My desire and passion for helping others have been evident throughout my life span and this passion includes helping individuals grow and thrive. I believe people are unique, creative, capable, and responsible and I love having the opportunity to see transformation and change and be a part of it! I am an advocate for healing the whole person, which includes one's spiritual journey as well. As a Christian Counselor, I aim to support you through your journey and provide resources, education, empowerment, and encouragement to you.
My approach consists of Behavioral and Cognitive Behavioral Therapy, with the incorporation of various practices to empower and strengthen the individual specific to their needs. My love for creativity and art is integrated into sessions with children and teens, providing them with the freedom to express themselves through various means, other than traditional talk therapy. I have experience working with anxiety, depression, addiction/substance use, Adult ADHD, Trauma, OCD, and self-esteem.   
I graduated from Messiah University and hold a license in New York as a Mental Health Counselor. I am originally from the West Coast and moved to NY in 2016 to continue my education and work in full-time ministry with an Assemblies of God church on Long Island. My journey into counseling began after experiencing my own adversity, and recognizing the benefits that come with having the added support. 
I am an active member of the American Counseling Association and I have undergone additional training relating to anxiety in Children and Teens, Trauma, CBT, and Child Centered Play Therapy.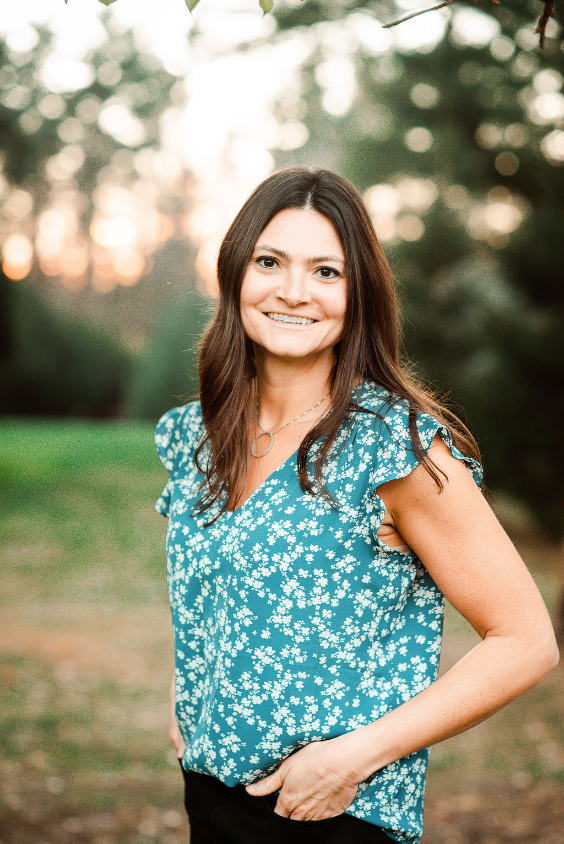 Larissa Weinert
Life is full of possibilities and opportunities for us to find meaning and become aware of what can be done in each unique situation we find ourselves in. Giving meaning to our future rather than dwelling in our past can be an experience full of hope and expectation, even in the most
challenging moments. As Nietzsche said, "He who has a why to live for can
bear with almost any how."
My personal experiences, as well as those I observed from others, made me realize that to thrive – much more than merely survive- we must have a why. My motives are likely different than yours; nonetheless, we both must have a reason to continue moving forward. I want to meet you where you are now, help you overcome the past, and sort out your intentions for the
future.
The desire to help others through psychotherapy was born in my heart around 2013. As a Christian, I felt like God called me to this profession. I wanted to be a part of His work and witness His transformational power in people's lives through therapy.
As a part of my preparation to work in the Counseling field, I went to school for three years and graduated with a Master's Degree in Mental Health Counseling, with honors with distinctions, receiving an award for clinical skills excellence. I have worked with clients of different genders, ages, and backgrounds, individuals, groups, couples, and families.
When it comes to modalities, I was trained to use different approaches according to the client's needs. Among the different treatment possibilities, I have a special passion for Logotherapy, which is based on the premise that we, as human beings, are motivated by the search for our life's purpose.
Cognitive Behavior Therapy, which focuses on reframing negative thoughts and beliefs, is also another tenant I like to use. But again, the need dictate the approach.
I currently offer both telehealth and in-person sessions and would love to walk alongside you in your healing journey to help you become the person you want to be.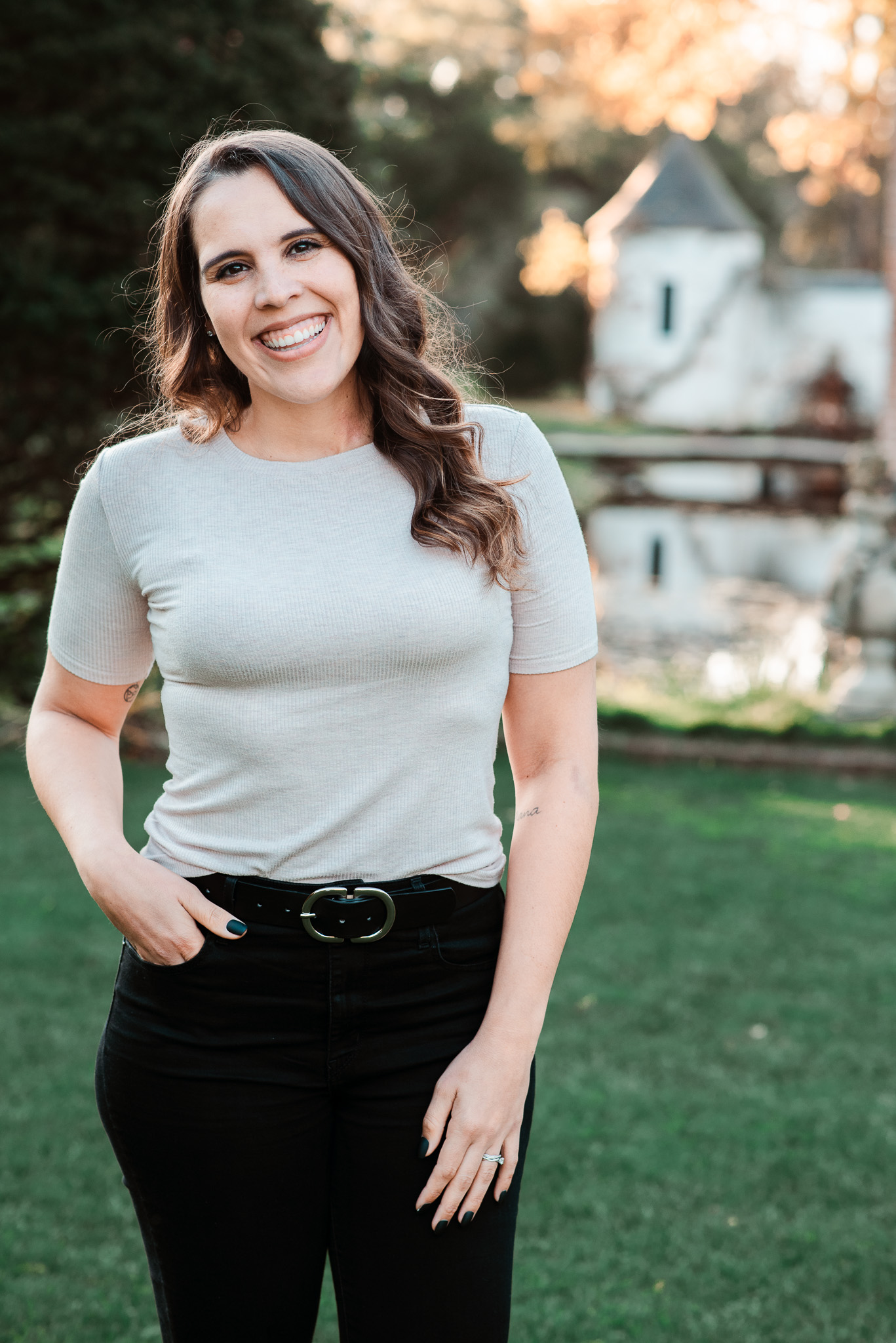 Melanie Marinelli
We live in a broken world, but that does not mean we have to live broken lives. As a Christian, I believe each person was made beautifully and has value in the eyes of God. We can never be too far gone—God redeems all things and walks with us through the heartaches of life. My hope as your counselor is to foster a safe and inviting environment where you can truly be yourself and share your heart. I promise to listen, support, and show grace as we look closely at your heart and work towards healing and growth at your own pace.
My own experiences seeing Christian counselors in my childhood and young adult life have fueled my desire to help others in a similar fashion. I hold a Master's Degree in Social Work from Columbia University and am a licensed social worker in New York. My career began in the clinical pediatric world—working in children's hospitals and assisting families with the hardships of difficult diagnoses, complex social situations, and maintaining hope within the family unit. In school settings, I've helped students navigate questions of identity, puberty, adverse childhood experiences, trauma, depression, anxiety, and mindfulness. In the adult psychiatric setting, I've assisted clients with activities of daily living, harm-reduction, motivation, and psychoeducation.
I have certifications in Dynamics of Biblical Change and Motivational Interviewing, as well as training in a multitude of other modalities, such as Trauma-Informed Cognitive and Dialectical Behavioral Therapy, Play Therapy, Mindfulness-based Therapy, and Narrative-based Therapy. After years of working in the secular field, I am thrilled to have this opportunity to bring in faith and biblical counseling as a means to help you in your therapeutic journey.
I currently offer both secure tele-health and in-person sessions. Whatever your goals for therapy may be, we'll dive into this experience together.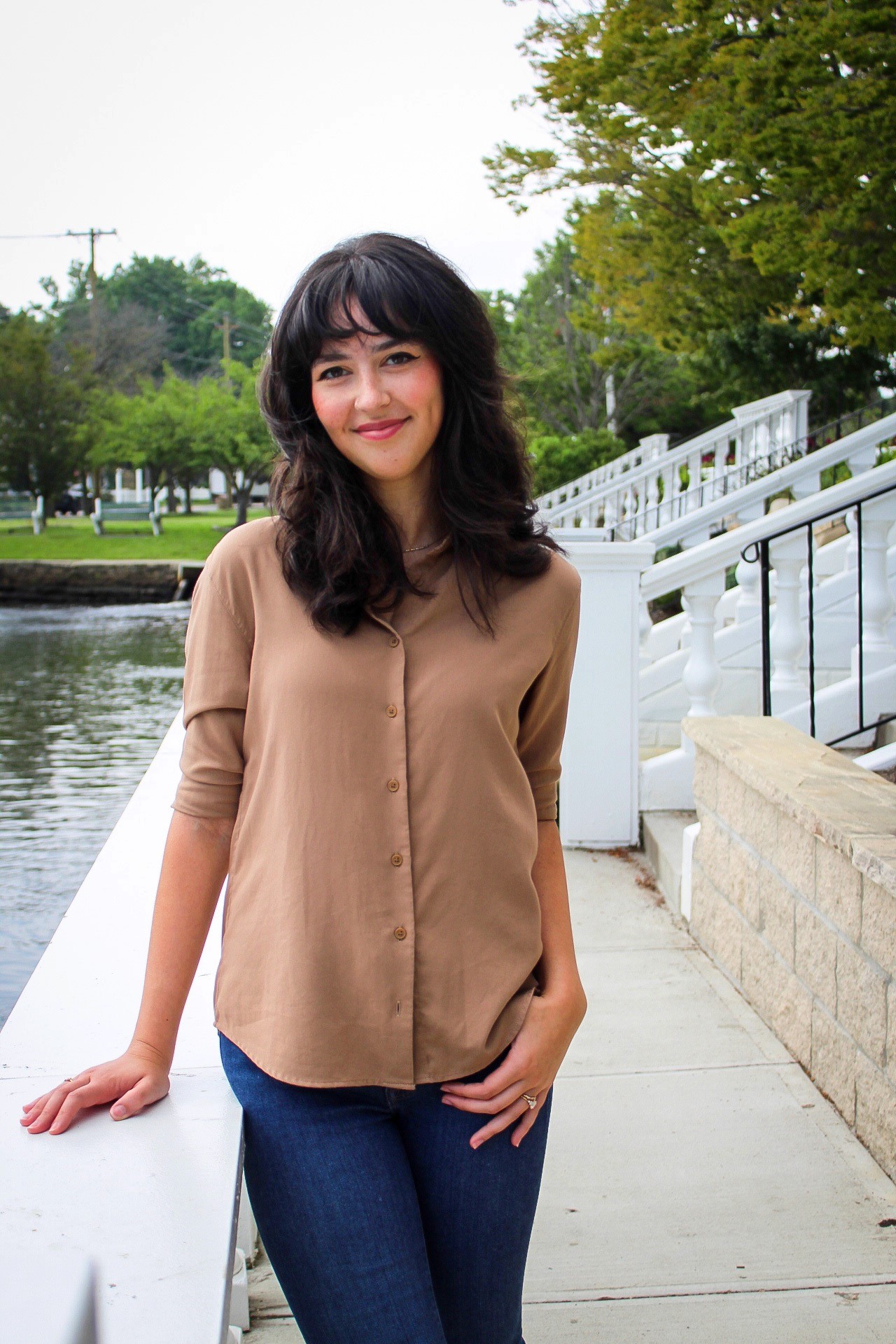 Monique Polanco
Sometimes life can feel too hard to deal with on your own. If this is the reality you are facing right now, I am glad you are searching for help. My name is Monique, and it would be an honor for me to walk alongside you during this difficult time. Guided by my Chrisitan beliefs, I approach counseling with compassion, acceptance, and understanding. My hope is to create an honest and open relationship where you are free to be yourself. I believe that everyone is worthy of being heard, seen, and understood. It is my mission to help you achieve that..
I understand that seeking help for mental health can be a daunting and vulnerable process, so I am committed to being a trustworthy source of support and comfort for my clients. Building a strong therapeutic relationship based on trust, empathy, and respect is essential to achieving positive outcomes in counseling. There are many ways to build this trust and help you grow, my preferred modality is Cognitive Behavior Therapy. I am also currently in the process of being trained in EMDR as well as the Gottman Method for couples therapy.
I am honored to be a part of my clients' journey towards healing and personal growth and am committed to providing the highest quality care possible. Whether you are dealing with anxiety, depression, trauma, or any other challenge, I know you have the strength and resilience to overcome it. With the right support and guidance, you can achieve your goals and lead a fulfilling life. I look forward to working with you on your journey.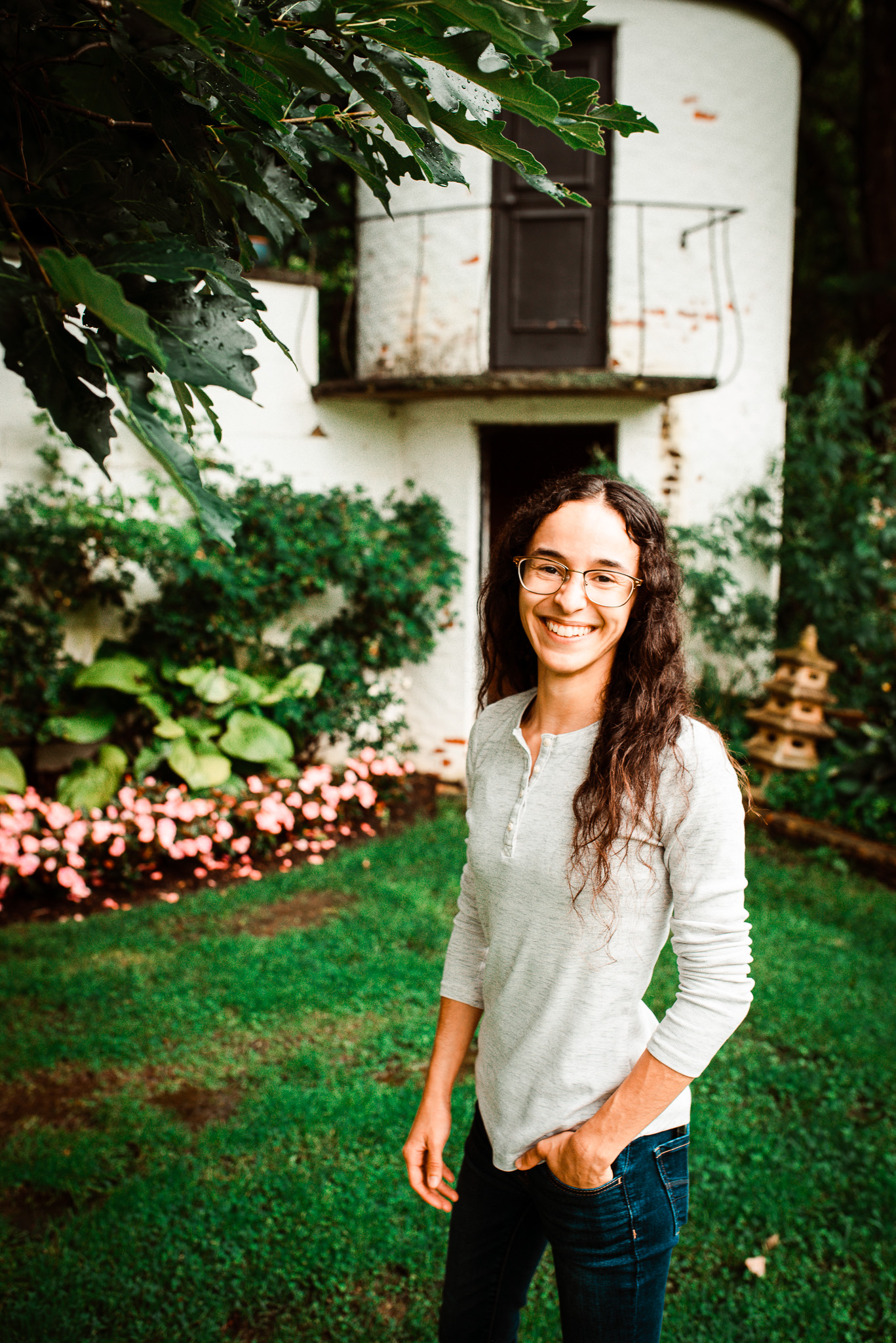 Ye Sil Cha
Simply seeking therapy can be a step forward. Your interest in counseling, no matter how great or little, speaks volumes.
My name is Ye Sil, and I graduated from Baruch College with honors, and currently, I am a Clinical Mental Health Counseling graduate student. I worked with a diverse array of people, struggles, and diagnoses as a behavior technician and intern at Elmhurst Hospital's psychiatric unit. I have also personally struggled with my mental health and sought therapy. As result of my professional and personal experiences, I developed a deep desire to walk alongside others.
Anticipated and unexpected changes can be daunting and anxiety provoking. Emotions and thoughts can become so consuming that it feels like chaos inside and all around you. You may believe that you are unprepared and unequipped with the tools to deal with life's hardships.
I believe there is great privilege in hearing your story and being part of your social support system. I am very passionate about learning and tailoring evidence-based strategies to help you with issues including, but not limited to, depressed mood, anxiety, academic and career stress, panic attacks, identity crisis, trauma, and fractured interpersonal relationships. My therapeutic modality is integrative; I draw upon cognitive behavioral therapy (CBT), acceptance and commitment therapy (ACT), person-centered therapy, schema therapy, strength-based therapy, solution-focused therapy, and many others. The combination of modalities will be suited to your needs.
My goal is to create a nurturing environment where you feel heard, understood, and safe; this space is yours to claim and to use for exploring anything weighing on your heart. I am a firm believer that everyone has strengths and resiliency; let's work together to uncover and build them. I will journey with you at the pace that you set and collaboratively work with you to find the best ways to support you.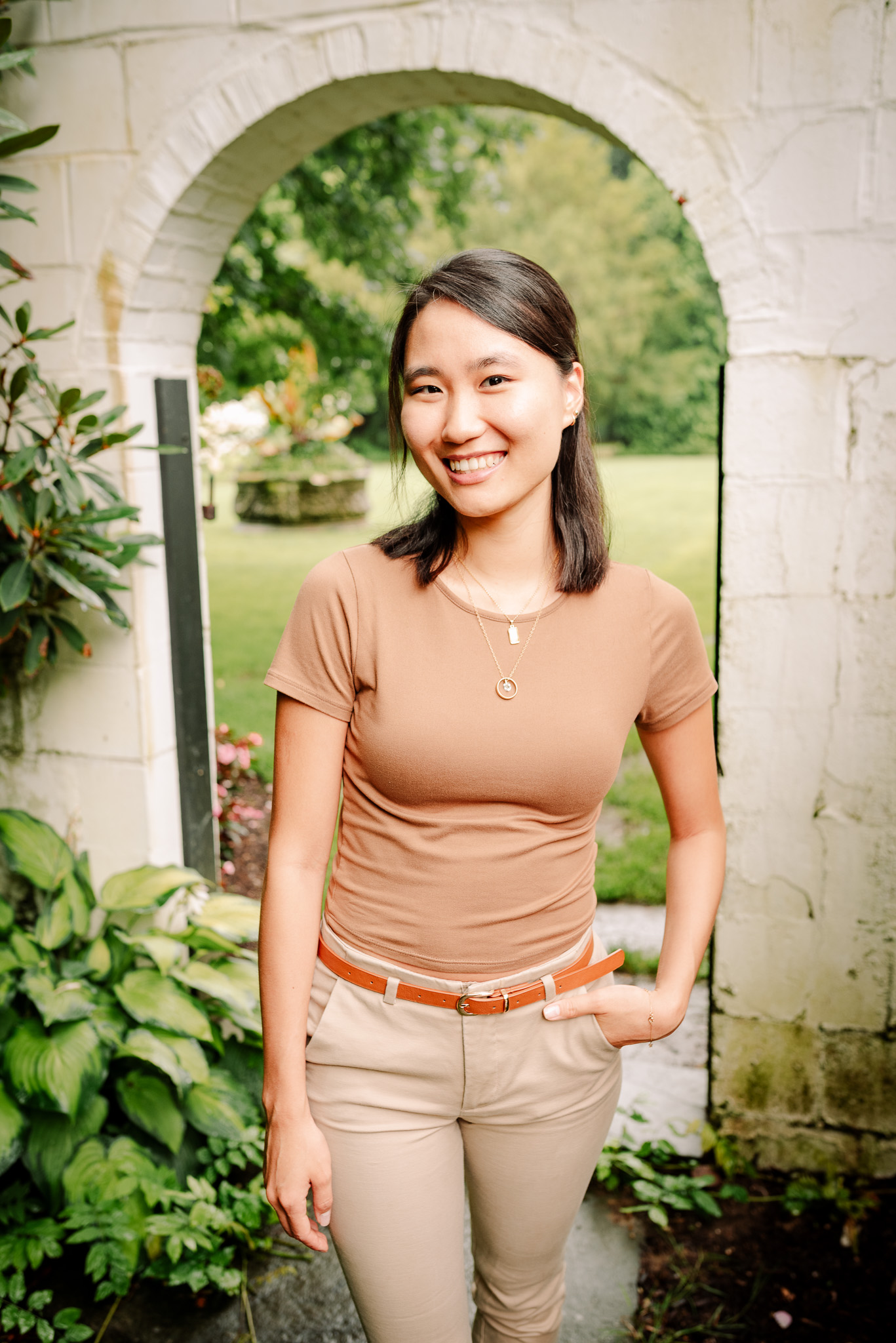 Jeremy Klein
Life can be challenging. Seeking counseling is a great step in coping and overcoming those challenges. I'm Jeremy Klein, and I work behind the scenes at SKC. My job is to make sure everything runs smoothly, so our dedicated team can focus on helping you.
Even though I don't provide counseling myself, I have 18 years of experience in dealing with homeowners insurance claims and helping people in highly difficult and stressful times. Lately, I've been working in the aerospace industry providing support for production and planning as well as procurement and building relationships with suppliers.
Apart from work, I'm proud to be Sharon Klein's husband and a caring father to two great kids. These roles have taught me to be patient, kind, and supportive.
Through my years of experience, I've learned to stay calm, understand others, and stay organized. I use these skills to create a welcoming environment in our counseling practice, so we can keep being a helpful place for those who need it.
Whether it's organizing schedules or keeping things on track, I'm here to help our team support you. Together with the amazing SKC team, we're here to make things a bit better and more hopeful. When you reach out to us, I'm here to help you take that first step.